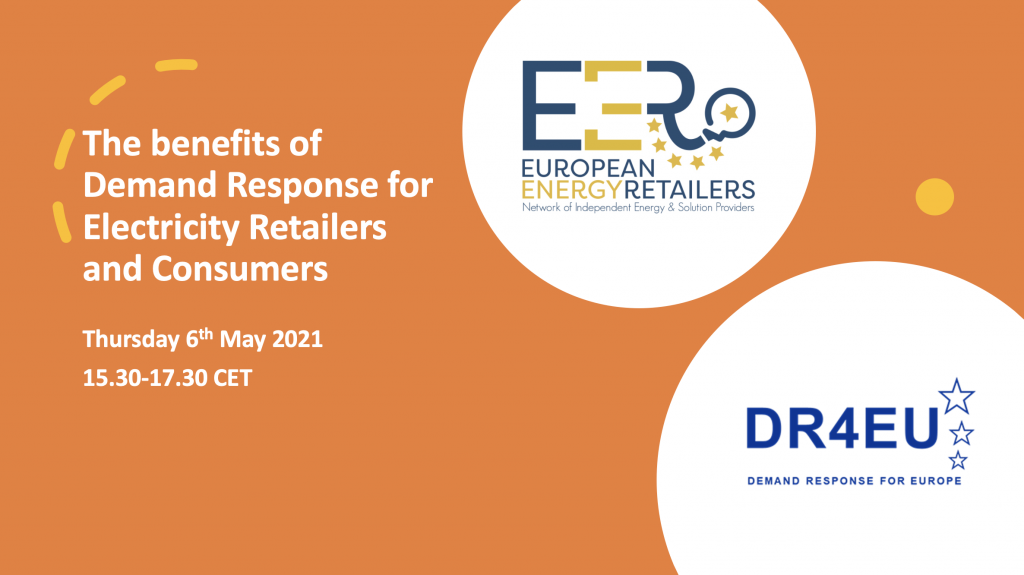 With 100 participants from 22 countries, after keynote from CEER and introduction by DGENER, this event focused on:
1°) Policy discussion based on the Clean Energy Package and the results of a study quantifying the Benefits of Demand Response
2°) Practical experiences of Demand Response from:
– Large consumers in Finland with Väre & Sympower
– Residential consumers in France with ekWateur & Voltalis
Please find down this page the presentations available for download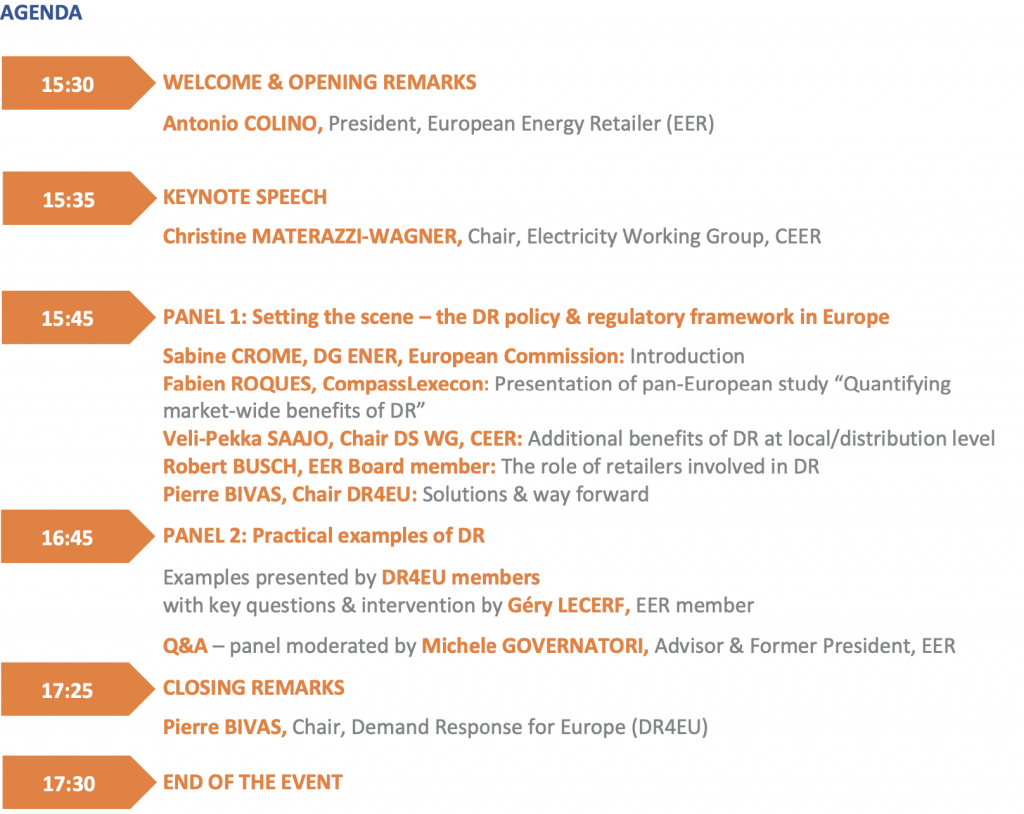 CONTEXT

The recent Directive (EU) 2019/944 for the internal market for electricity (Electricity Directive) paves the way for the smooth development of Demand Response (DR) participation in all electricity markets throughout Europe, aiming to provide clean energy for all Europeans and supporting the green transition in a decentralized, distributed electricity system.
It sets forth a common framework designed so as to ultimately benefit consumers via retailers in two ways:
Electricity retailers and energy solution providers will develop new innovative businesses by aggregating DR from consumers, and thus improve services to and loyalty from their customers.

Retailers, whether involved in DR themselves or not, will benefit from DR participating in the market, as managing demand will achieve peak shaving, system balance and a better integration of renewables, thus reducing sourcing costs for all.

Please find below the presentations available for download