DR4EU is a coalition of companies involved in developing Demand Response throughout Europe and beyond.

Members get involved in projects on an ad hoc basis, as reported in related contributions. Some of them are briefly described below, and/or with links to their own website.
Should you wish to join DR4EU, please contact us at: info@dr4eu.org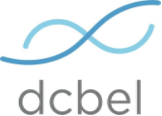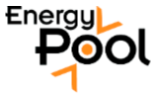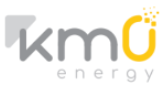 cyberGrid is focused on providing novel software tools and services to manage electric flexibilities. Our proprietary ICT technology, Flexibility Management Platform called cyberNOC, is well established and has been used over the past ten years in multiple applications world-wide. 
cyberNOC allows a large number of flexible energy assets, the so-called "flexibilities", to be connected to various electricity markets, like balancing, ancillary service and intraday markets. The assets are typically Commercial and Industrial loads (C&I), distributed (DG) and renewable energy generation plants (RES), and Battery Energy Storage Systems (BESS). cyberNOC was the winner of the 2019 Power Network Innovation Award, hosted by E.DSO and ENTSO-E.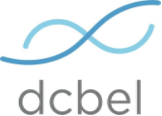 Dcbel was established in 2015 focusing on the development of new technologies to enable consumer active participation in energy markets. Dcbel is focusing on enabling residential Distributed Energy Resource coordination and orchestration in energy markets and citizen energy communities. Dcbel has developed a new generation Home Energy station hardware integrating Photovoltaics, Bidirectional charging as well as home stationary storage as well as a new Cloud based technical aggregation platform managing prosumer energy data as well as behind the meter home energy optimisation. The platform enables new transactive control interfaces with flexibility service providers and balancing responsible parties. Dcbel holds several patents in the design of power electrics and bi-directional inverters.
Energy Pool manages and optimises the energy consumption of industrial sites and, more broadly, of complex systems (distributed generation, renewable energy, storage asset, etc.) for a smarter and more sustainable energy management. These flexibilities enable the easy integration of renewable energies, help reduce CO2 emissions and allow to achieve substantial savings.
Energy Pool has been one of the pioneers in the French flexibility market since 2009, and now has more than 100 employees. In addition to France, we have also been present in the Japanese and Turkish markets since 2015, and in the Netherlands since 2018, and are leading developments in around 10 countries (Germany, Malaysia, Saudi Arabia, Thailand…).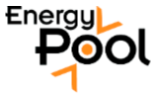 Fusebox is a category defining company in the field of energy and demand response. Fusebox is a trading platform for inertia and generation based electrical flexibility. The platform is used by companies that have access to electrical flexibility or want to become demand response aggregators by using their existing resources. Fusebox delivers technology and manages trading, reporting payments, etc.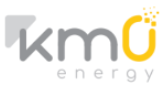 KM0 Energy's goal is to promote a viable model for distributed energy resources and is working on bringing +1MW of demand flexibility from industrial customers to the Spanish balancing markets by the end of 2021. Furthermore, KM0 Energy is providing technical assistance services to IDAE on the IREMEL project, which has the aim to design new local flexibility markets in Spain.
With a focus on distibuted energy, KM0 is also working on deploying 1GW with 3-5MW PV plants, providing assistance to private and public entities to reach their decarbonization goals and designing and deploying Local Energy Communities in partnershisp with local authorities.

Sympower unlocks the flexibility of distributed assets to provide efficient and sustainable balancing services for grid operators. On top of our software solution, we help in person with a pool of sales engineers to unlock the flexibility of asset owners and partners.
We offer services independently from a particular energy company, meaning that we can work with any customer irrespective of its industry, any grid operator or any utility player. This allows us to support fast and unrestricted scaling across sectors and countries.
Founded in 2015, Sympower has around 50 staff based in the Netherlands, Estonia, Finland, Sweden, Greece and Israel. It works with grid operators, energy resellers and companies in traditional industries such as paper and pulp, recycling and waste, steel and water management. Sympower's current customers include transmission system operators Fingrid, Svenska Kraftnät, Stattnett and TenneT, as well as the Israeli system operator.


Voltalis operates commercial and residential demand response using its in-house technology and know how built over years, by installing 100,000 consumers in France and delivering best-in class demand response services in all electricity markets (including balancing, reserves, wholesale and capacity).
Voltalis is now expanding throughout Europe in several countries and received support from the European Investment Bank to roll out 150,000 new consumers, still free of charge for them in the next two years.